Trusted Partner for Apple Business in Korea
With 20 years of experience in developing Apple platforms, Beyondtech has released MeerkatMDM,
an MDM solution that perfectly fits to your diverse work environment and requirements.
Discovery & Analysis
Beyondtech→Customer
Business Model Analysis
Solution Proposal
App and Device Proposal
Construction &
Implementation
Beyondtech→Customer
Zero-touch deployment
Product Delivery [Package]
MDM Solution Deployment
Technical Support
Beyondtech→Customer
Apple Product
Beyondtech MDM
ONE Step
Customer
Purchase Request
User Payments
- Our experienced team is dedicated to device delivery and solution deployment.
- We are committed to providing seamless on-site support tailored to your organization's unique environment.

---
What is a Mobile Device Management(MDM)?
Mobile Device Management (MDM) is a solution that allows organizations to remotely deploy, control, and manage their fleet of mobile devices efficiently.
- With MDM, IT team can easily streamline the registration, configuration, and wireless updating of Apple devices in your enterprise environment.
- It allows to ensure compliance with corporate policies and software update management policies.
- Plus, you can remotely delete or lock managed devices.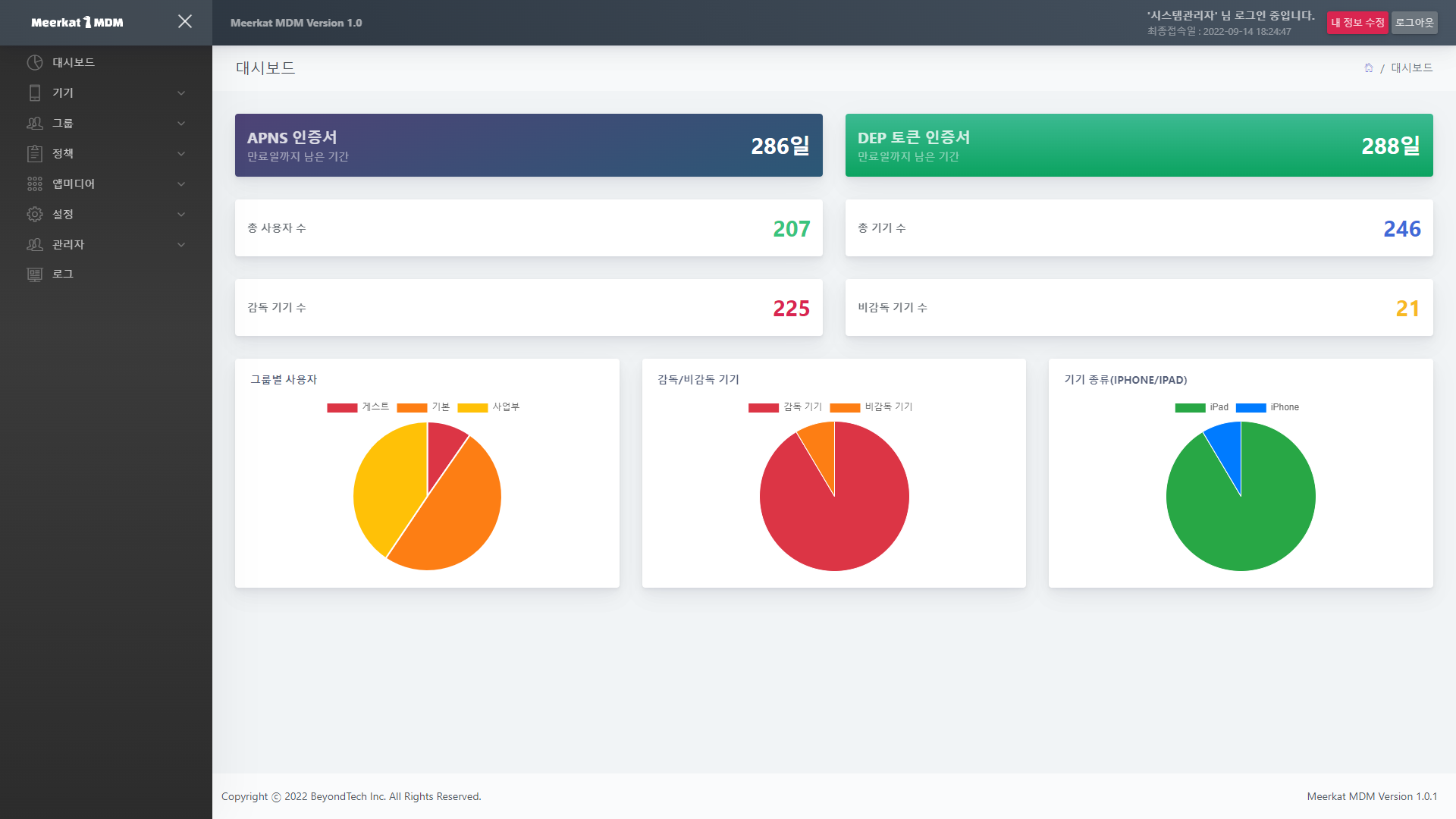 ---
Why Your Business Needs MDM Solutions
Top Reasons to Deploy Mobile Device Management (MDM) for Your Business